IN TANDEM WITH EXTRUDER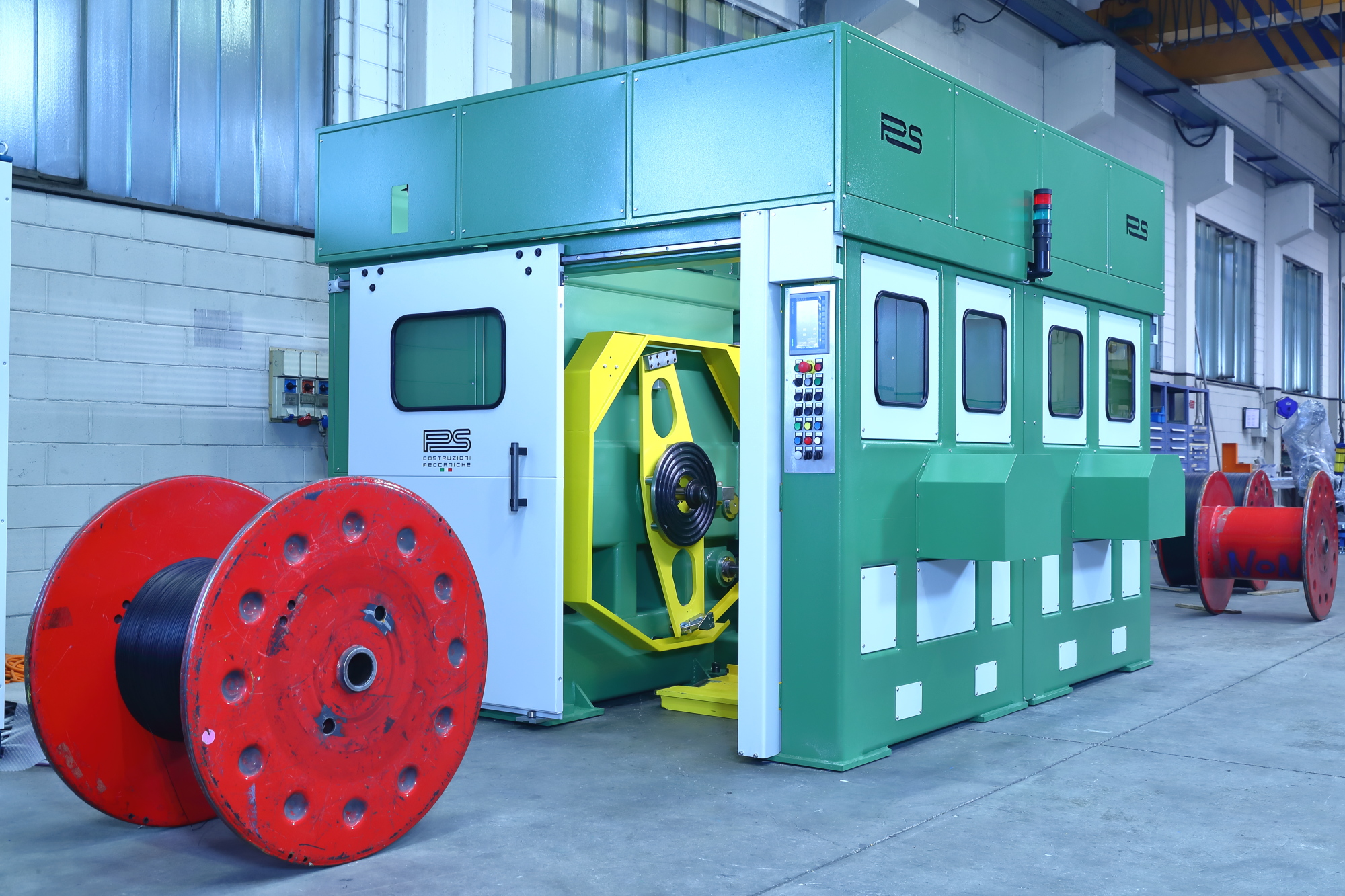 Our Automatic Double Take Up is a sturdy unit that can process a wide range of cables. It can work in tandem with Extrusion lines, at high speed, thanks to a reliable system of cable cutting and hooking.
Pintles: adjustable with hydraulic cylinders
Reels Loading and Unloading: hydraulic platform with linear encoder
Wire-Guide: Brushless servomotor which is connected to a recirculating ball screw.