NEWS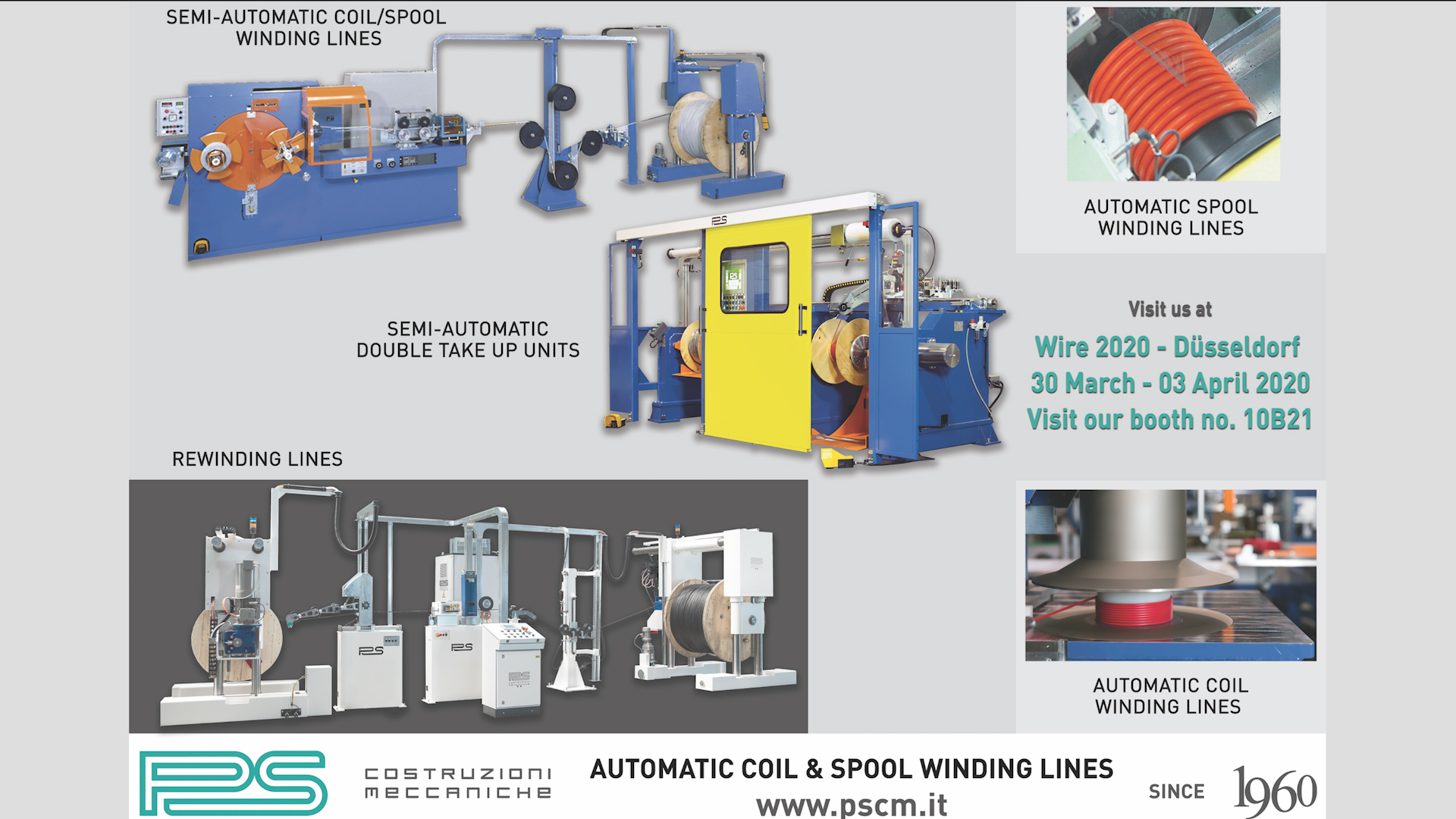 15/01/2020
At our booth 10B21, we will be showing our Automatic Coiling Line, MOD. PS 250/12, including no. 1 Pay Off 1000 + 1 Dancer/6.
This line has been designed on purpose for producing short-length-coils (5,10, 25, 50 meters) and it can wind up also 100-meter-length-coils, according to the cable diameter.
Our staff is pleased to welcome you and listen to your needs.
Contact

PS Costruzioni